Payment fees can be paid online by debit or credit card at https://www.paypal.com

There are two options for payment:
1. Pay with PayPal when you Have a PayPal account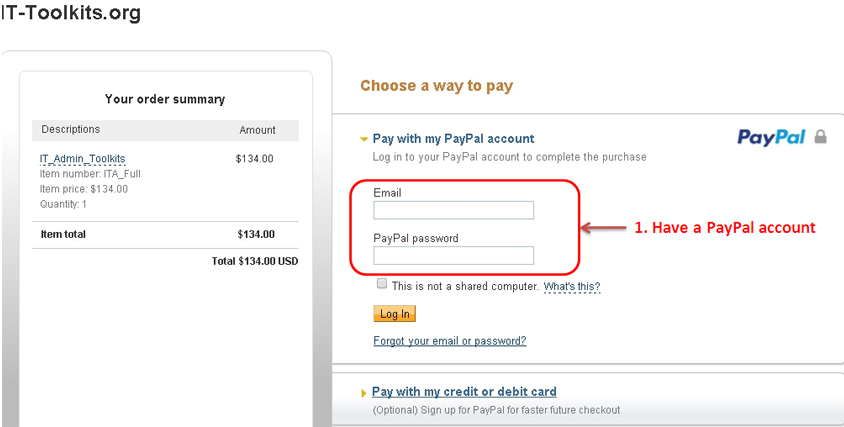 2. Pay with a credit card when you don't have a PayPal Account (Credit card: AMEX, VISA, Discover & MasterCard)
Selecting the don't have a PayPal account displays the following screen where you may enter your credit card information.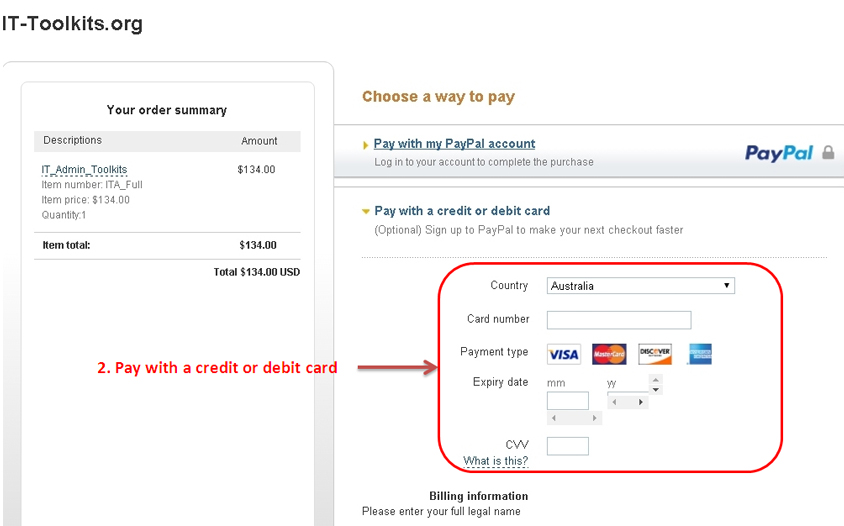 After completing your order, within 8 - 24 working hours an email message from support@it-toolkits.org will be sent to you with an encrypted download link or an attachment file.
If you have any related question for payment, please send email to: billing@it-toolkits.org