IT Staff Motivation & Management Toolkits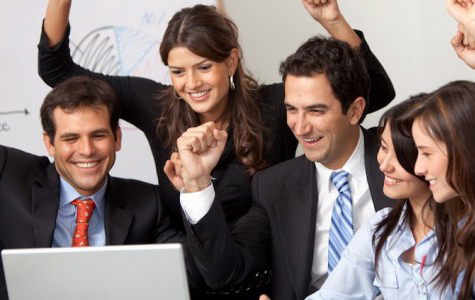 In all activities of IT management daily; the management and development of lower-level IT staff is the most difficult tasks, the requiring the manager have knowledge, experience and the qualities of a good leaders.
With group of support tools developed IT staff, we provide here are the most important tools and can help you establish a specific plan to manage IT staff information such as: IT staff profile, job description, competency assessment, training plan and KPI annual.
Toolkit Documents
Below is a list of documents you will find in the toolkit. Click on index file button to see which templates are included.
Price: $23.00
File type

File name

Part-1. New Recruitment

ITD_SF01.Form_IT Staff Needs Assessment.xls

ITD_SF02.Guidance_IT Resource Interview Guide.xls

ITD_SF03.Guidance_New IT Staff Guidance.xls

Part-2. Job Description

ITD_SF01.Sample_Help Desk Job Description.doc

ITD_SF02.Sample_IT Administrator Job Description.doc

ITD_SF03.Sample_Systems Supervisor Job Description.doc

ITD_SF04.Sample_Applications Programmer Job Description.doc

ITD_SF05.Sample_IT Manager CIO Job Description.doc

Part-3. IT Career Path

ITD_SF01.Form_IT Staff Profile.xls

ITD_SF02.Form_IT Employee Skills Matrix Chart.xls

ITD_SF03.Flowchart_IT Career Roadmap.xls

ITD_SF04.Form_IT Employee Development Plan.doc

ITD_SF05.Form_IT Employee Training Plan.xls

ITD_SF06.Form_IT Staff Promotion.xls

ITD_SF07.Form_IT Staff Warning.xls

Part-4. IT Staff Performance Assessment

ITD_SF01.Form_IT Services Desk Performance Self Assessment.doc

ITD_SF02.Form_IT Support Performance Self Assessment.doc

ITD_SF03.Form_IT Manager-CIO-CTO Self Assessment.xls

ITD_SF04.Form_IT Staff Performance Review.doc

ITD_SF05.Form_IT Probationary Management Employee Performance Review.doc

Part-5. Resignation Checklist

ITD_SF01.Form_IT Tasks Transfer Checklist.xls

ITD_SF02.Checklist_IT Employee Resignation.doc

Price: $23.00
Date File Updated
10/10/2021
File Format
pdf, xls, doc
No. of files
22 Files, 5 Folders
File download size
819 KB

(.rar)

Language
English
This Document Has Been Certified by a Professional
100% customizable
After completing your order, within 8 - 24 working hours an email message from support@it-toolkits.org will be sent to you with an encrypted download link or an attachment file.
We recommend downloading this file onto your computer.
Related Templates For an IT Administrator
IT Manager must be responsible for all IT activities to support for business strategic objectives. The usual objectives are focus on: IT strategy, technology system; budget, investment, organization and staff motivation;
The necessary requirements for an IT manager or IT leaders are: Ability to develop strategies and leadership; customer relationship management; suppliers and employees; project management; solving business problems with MIS systems; ensure continuous operation and disaster recovery of IT system.