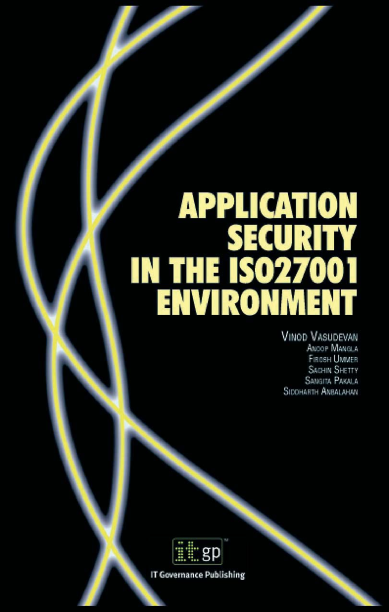 Application security is a major issue for CIOs. Application Security in the ISO27001 Environment demonstrates how to secure software applications using ISO/IEC 27001. It does this in the context of a wider roll out of an information security management system (ISMS) that conforms to ISO/IEC 27001.
Together, the authors offer a wealth of expertise in ISO27001 information security, risk management and software application development. Over 224 pages, they address a range of essential topics, including an introduction to ISO27001 and ISO27002, secure development lifecycles, threat profiling and security testing, and secure coding guidelines.
As well as showing how to use ISO27001 to secure individual applications, the book demonstrates how to tackle this issue as part of the development and roll out of an organisation-wide Information Security Management System conforming to the Standard. Software packages are the conduits to critical business data, thus securing applications adequately is of the utmost importance. Thus you must order a copy of this book today, as it is the de-facto standard on application security in the ISO/IEC 27001 environment.