Top tips to improve the contact centre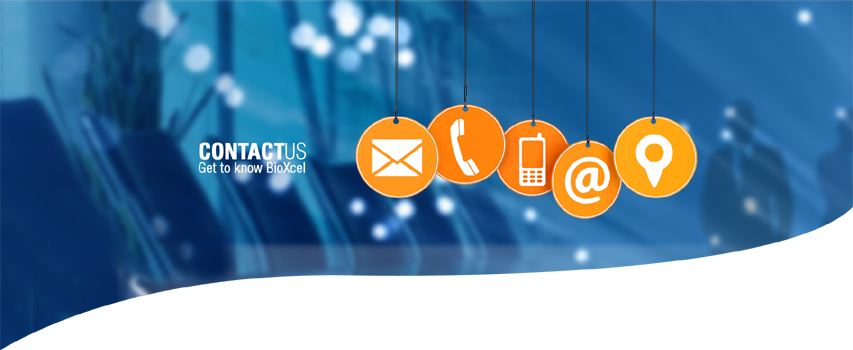 Small improvements can make a big difference in the contact centre. Our panel of experts give their tips on how to make a better contact centre.
1. Get to know employees
Within any organisation it is crucial that there are open lines of communication. Some employers implement an open-door policy or try to maintain strong visibility on the floor. It is important to take the time to get to know your employees and take a personal interest in them. Being professional, consistent, fair, open and honest is key when communicating with your staff. Make sure you reflect the company's policies and use appropriate language and tone at all times.
2. Enable your agent to stand in your customer's shoes
This enables agents to exude confidence, competence and better support for the customers they liaise with. In turn, this will mean dialogue between the employee and customer is conversational, relevant and intelligently positioned.Every contact centre will endeavour to build rapport with the customers of the brand it serves. In order to achieve this, managers must ensure they carry out training that positions agents in the customer's shoes. This will ensure they understand the process and advantages associated with the conversations they have with customers. Such training can build a team's understanding of customers' decisions.
3. Avoid a blame culture
Blame can kill a call centre and the associated KPIs. It results in a negative attitude from agents, managers and anyone involved. The key is to be grown-up. If you need to defend yourself for an issue caused by someone else then be open and, if needed, discuss the situation with everyone involved to find a resolution and put in place an action plan to prevent the same thing happening again.
Sending back-handed emails, especially avoiding the person you are passing the blame to, will do more harm than good. Remember, this is more important when handling team managers, as if you upset a manager their negative attitude will cascade to their team. You can quite simply shoot yourself in the foot.
4. Consider adjusting the mix of part-time and full-time employees
Many call centre agents, if presented with the option, would prefer to work part-time. Whether they are going to school or caring for children, working part time is an attractive option, which improves their work-life balance. Employees, however, aren't the only ones to benefit from such a strategy. By implementing such a programme, call centres can experience lower agent attrition and potentially lower call centre labour costs.
5. Hire and promote from within
Unfortunately, many call centre agents feel that their job is a "dead end", and they only go through the motions before they find their next call centre job. Like every other employee, call centre agents need to feel that they are valued. Pay, rewards and incentives are only one way.

6. Calibrate customer feedback with internal quality assurance metricsAnother way is to show agents that there is a career path, not only in the call centre, but also elsewhere in the company. Many effective companies have a rotational scheme that enables each employee to spend time in another department so they can see how the whole company operates. This gives agents the sense that there is life after the call centre, and may help recruit other current employees into the call centre.
Many customers really don't care if your agent used their name three times during the call. Customers are more interested in getting their call handled professionally and with an outcome that is reasonable for the customer. Some internal-facing metrics – technical skills, job knowledge, etc. – are important, but ensure that these are structured in such a manner as to support the overall mission of the call centre, which should be to create and retain satisfied customers.
7. Tricky question? Get an instant answer
Rather than arrange to call or email the customer back, set up an internal Instant Messaging (IM) system for agents.It's possible to anticipate most customer questions, but not every one. So what do you do when a customer asks a question your team can't answer or that's not covered by your knowledge base?
When an agent encounters difficulties, they simply IM their questions to fellow agents, managers and specialists and, if someone can help, they get a response within seconds.
The impact of internal IM systems on first-contact resolution is obvious – but their impact on customer satisfaction, agent productivity and quality is often equally dramatic.
8. Allow flexibility

Independent studies show that allowing staff to plan their own shift times is one of the key factors when it comes to satisfaction, loyalty and performance. By using a fair and transparent self-service process, it is possible to fulfil both individual work scheduling and optimal workforce deployment.
If too many agents apply for the same shift, work must be distributed fairly and equally. To achieve this, business rules can be predefined to determine how this distribution is handled, e.g. by considering factors like agents' seniority or skills. This way, up to 90% of the agents' requests can be met — while optimally covering the staffing requirements of the contact centre.
9. Consolidate information systems
Agents spend a significant part of their time updating and retrieving customer information from various technology sources. Using technology that consolidates all data into one application allows agents to input and extract relevant information all at once, without having to check each system individually.
Moreover, during a call the system can be set up to prompt agents with questions and best offers tailored to the customer, turning a mundane service call into a sales opportunity.
10. Go back to basics
For example, it is all very well having social media, but are staff trained and able to communicate and respond to it as effectively as they would over the phone? And if your business relies mostly on telephone contact, is it using technology such as skills-based routing to ensure each enquiry is routed to the person most able to help without delay?Quite often, going back to basics will put your strategy back on the right path. It may be that most of your customers are less worried about having the ability to contact you in seven different ways and are more concerned with finding the right person to answer their question as quickly as possible. It may be that they are not getting those answers quickly because the medium is not manned correctly.